A profile on studio member John Stoker and his prolific use of the Bromoil Process.
John is a retired Cardiologist with a keen interest in photography and the Art of Bromoil.
Written by Gordon McKerrow
There's usually not a week or so that goes by that we don't see the subject of our story today entering the studio – trench coat, tweed hat and a suitcase on wheels approaching after him – which if you opened by the way, would find a vast array of creative trinkets, all used in his particular way of making the perfect print. We've decided over the last month to capture and celebrate the strength of work that is produced in the studio on a day to day basis, and it seemed fitting to take a look at John Stoker, a regular studio user, working with a very rare and early photographic technique known as the Bromoil Process. With his meticulous technique and isolated style he creates prints that have an unforgettable atmosphere to them.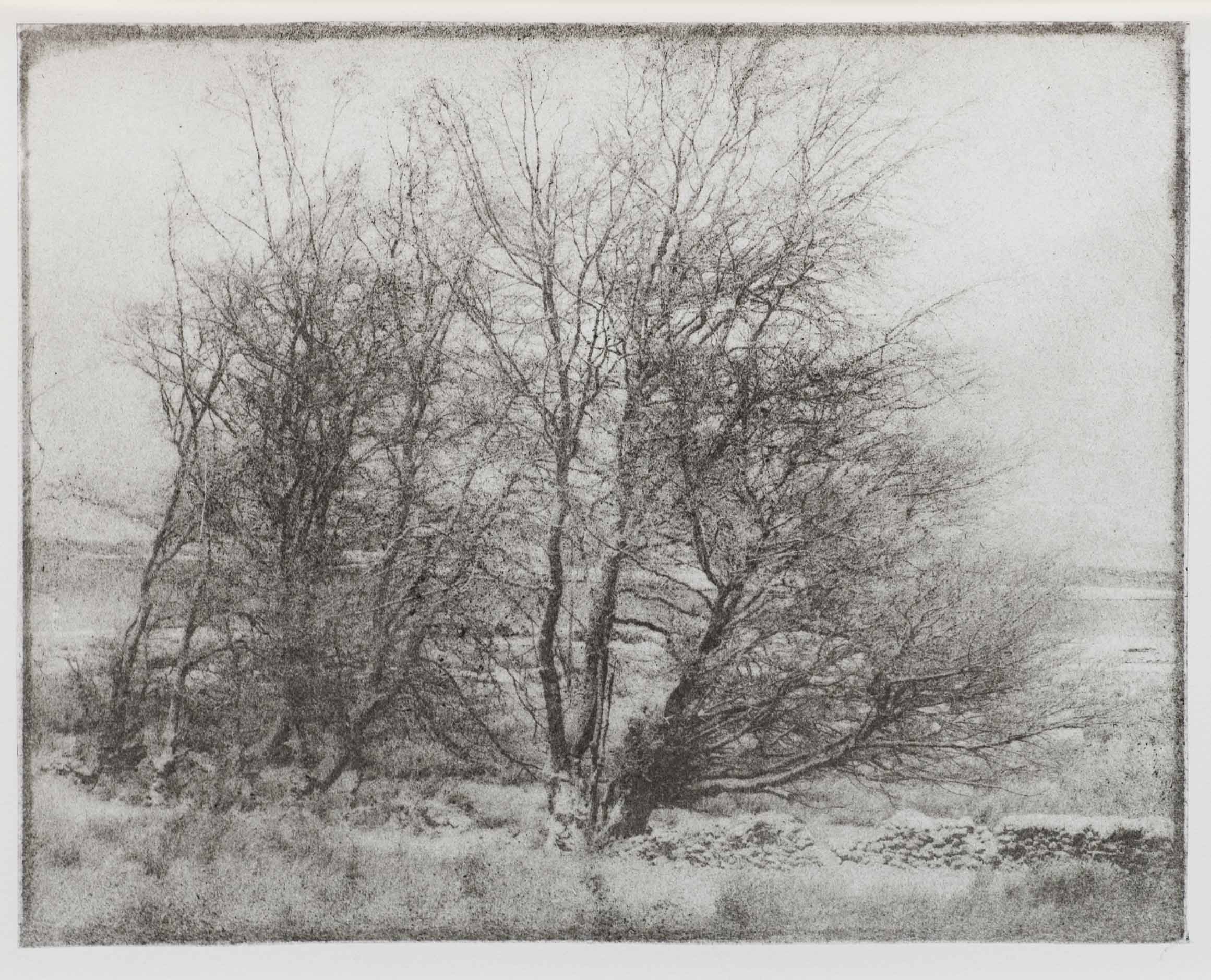 John was born in 1937 in a place called Ossett, a small mining town in the West Riding of Yorkshire, ten miles south of Leeds. Together with its neighbour Batley it was the centre of the Mungo and Shoddy industry, which was known for the recycling of wool and cotton, collected by rag and bone men.
John's father was a doctor, a general practitioner, with a keen interest in photography. This hobby, lead his son to also find an affinity with the medium. The house where the young John would sift through his father's photographs seeking inspiration was the very same house he moved back to after his father passed away, a very large elegant home that holds many a memory to this day.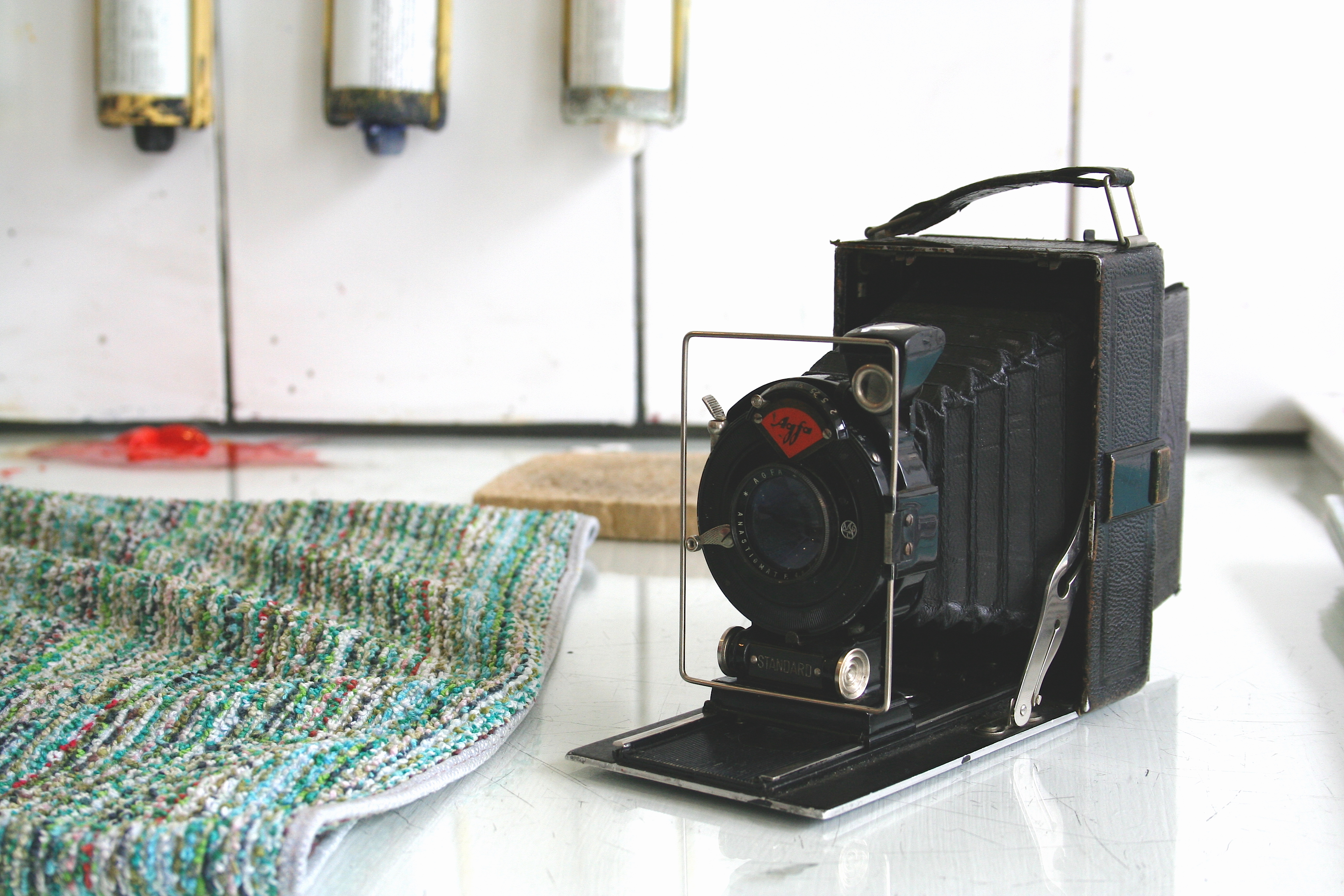 In 1947 John was given his very first camera for his birthday, pictured above, which he kindly brought into the studio recently for me to take a look, a graceful Agfa plate camera still in great condition. His father would teach him how to develop using the Agfa, contact print, and then later to enlarge photographs. As John grew into adolescence during the mid 1950's he, together with his father, started using Ferrania Colour film and were founding members of Ossett and District Colour Photo Club.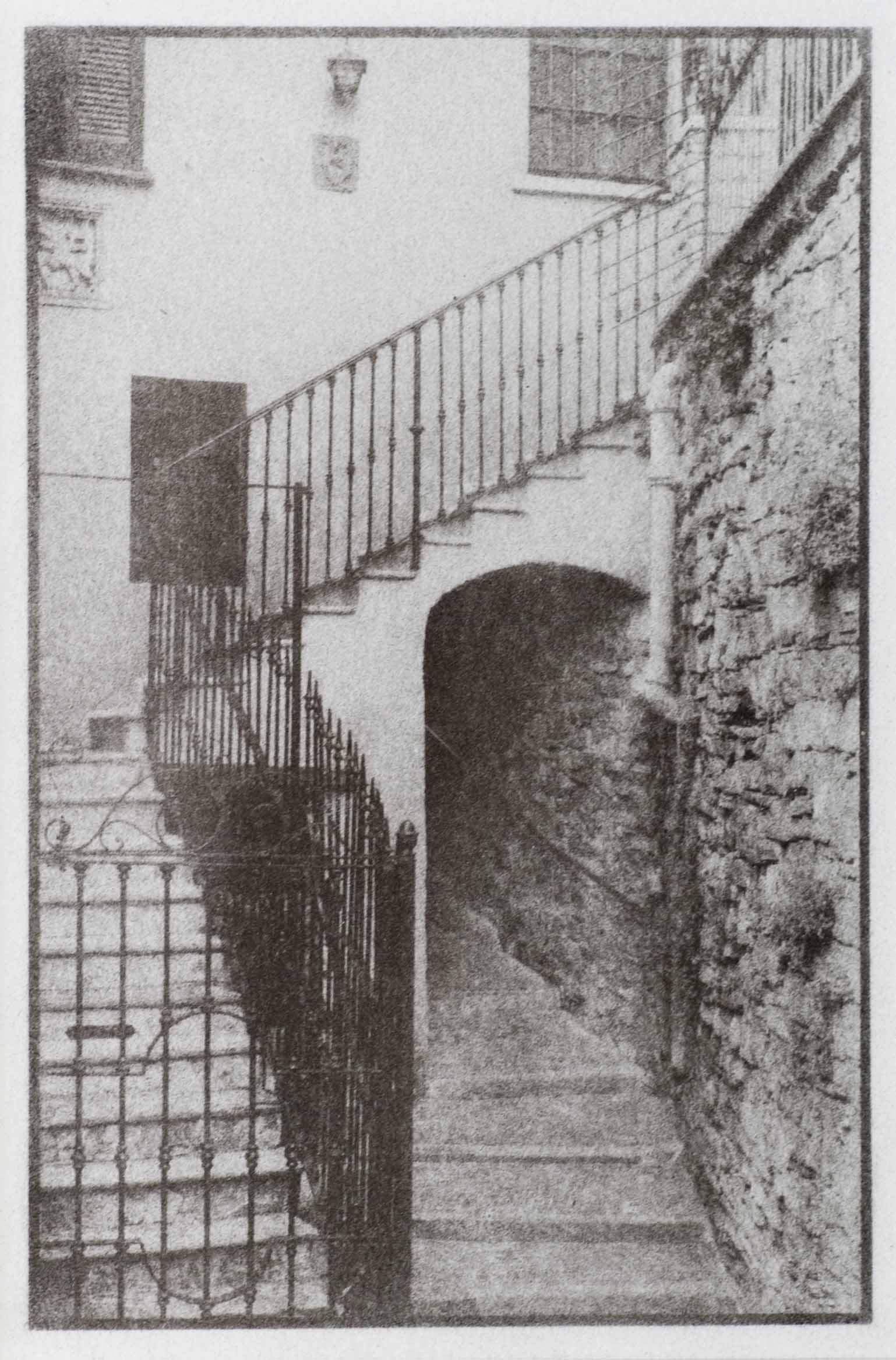 Following John's university days, the 1960's brought time working as a junior doctor, becoming married and then starting a family. This left little time for serious pictorial work, although he took many photographs from this era relating to family holidays and special occasions, as we all do, it was only when John fully retired in 2002 that he returned to photography seriously. First starting evening classes, acquiring an A level in Photography and Design. It was then time for John to relocate geographically, moving with his wife to Inverness in 2004 seemed like the logical choice as his son lived in Fochabers, a daughter in Glenelg and another in Sleat on the Isle of Skye.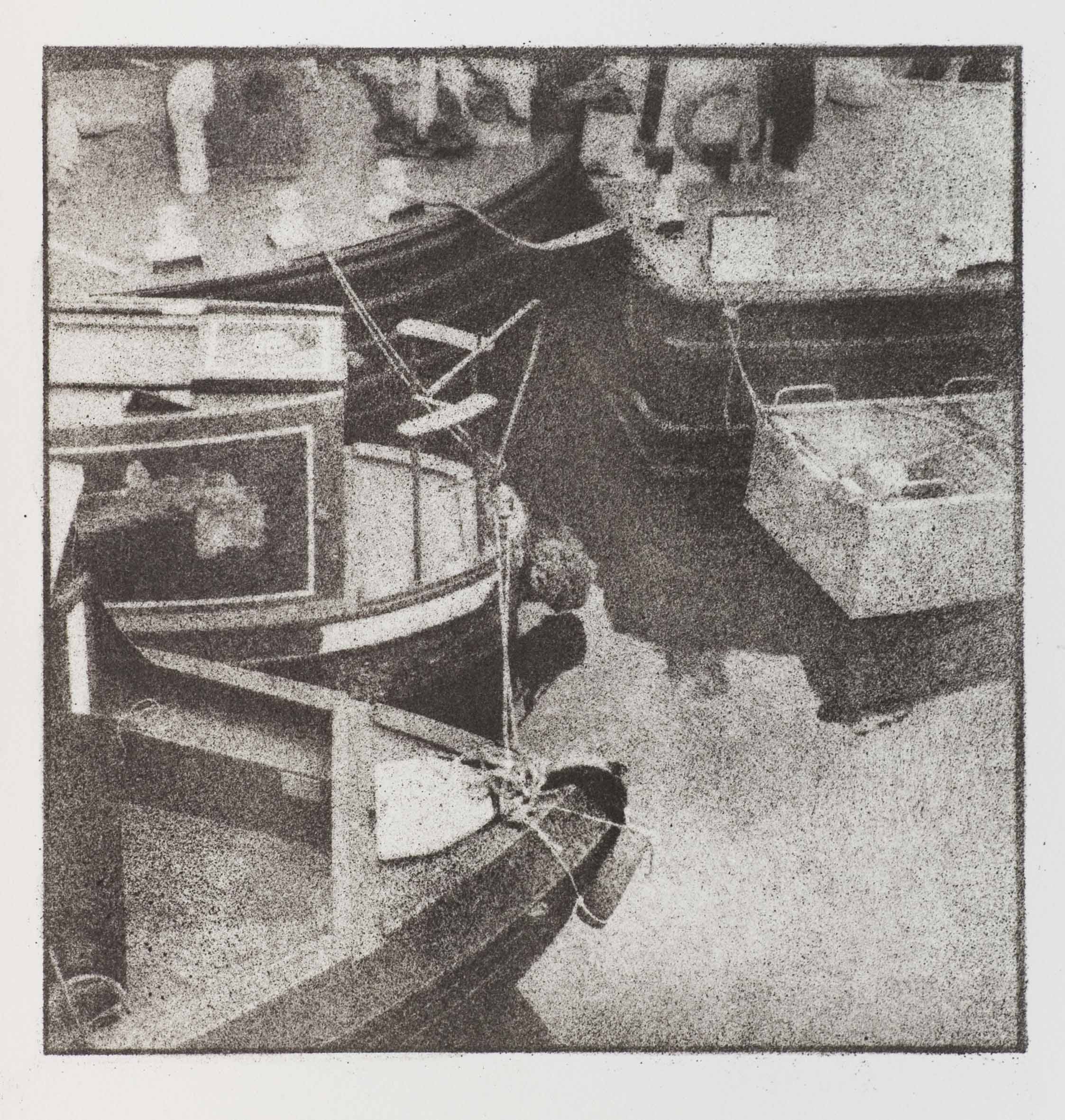 After moving to Inverness and joining the Camera Club in 2004, John decided to build a purpose built workshop and small dark room in his house, which is indeed very rare these days. This left John to his own devices, having full control over every aspect of his work, which is core to his way of working.
"I could now start to 'play' in earnest."
It was the moody character of the Bromoil that fascinated John, and after coming across a book entitled "Bromoil – A Foundation Course" by Derek Watkins, he could finally hone in on his fascination by reading a step by step guide on how to do it, not only that, but physically do the process himself. It was perfect.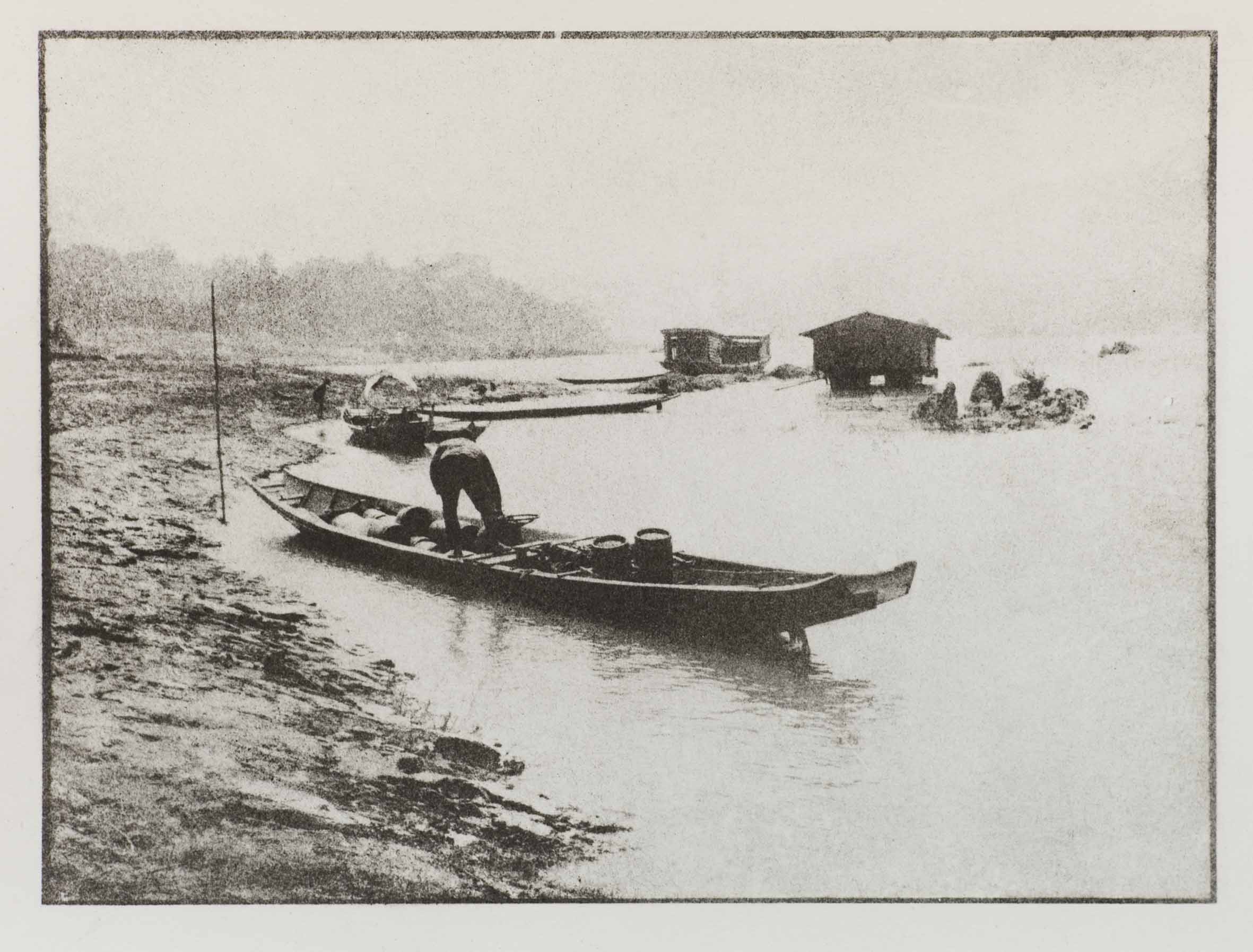 Further reading into older books on Bromoil brought John to the idea of Bromoil Transfer, considered the ultimate process in the Bromoil world. It was at that point John needed access to a press and Highland Print Studio was the answer, along with John McNaught's expertise and advice, Stoker could play in the comforts of the studio producing some of the finest works he has to date.
John's professional career was in Cardiology, which involves significant practical work such as implantation of pacemakers, catheter investigation and in recent years active intervention with angioplasty and valvuloplasty. It seems there may be a connection to his past life and the meticulous way he works in the studio now. All his materials – brushes, oils, inks, water bath, hairdryer, drying cloths are all layed out in preparation for this almost surgical process of producing a Bromoil print. Although it would be agreed between John and I, that there's probably more room for error in Bromoil, than cardiology.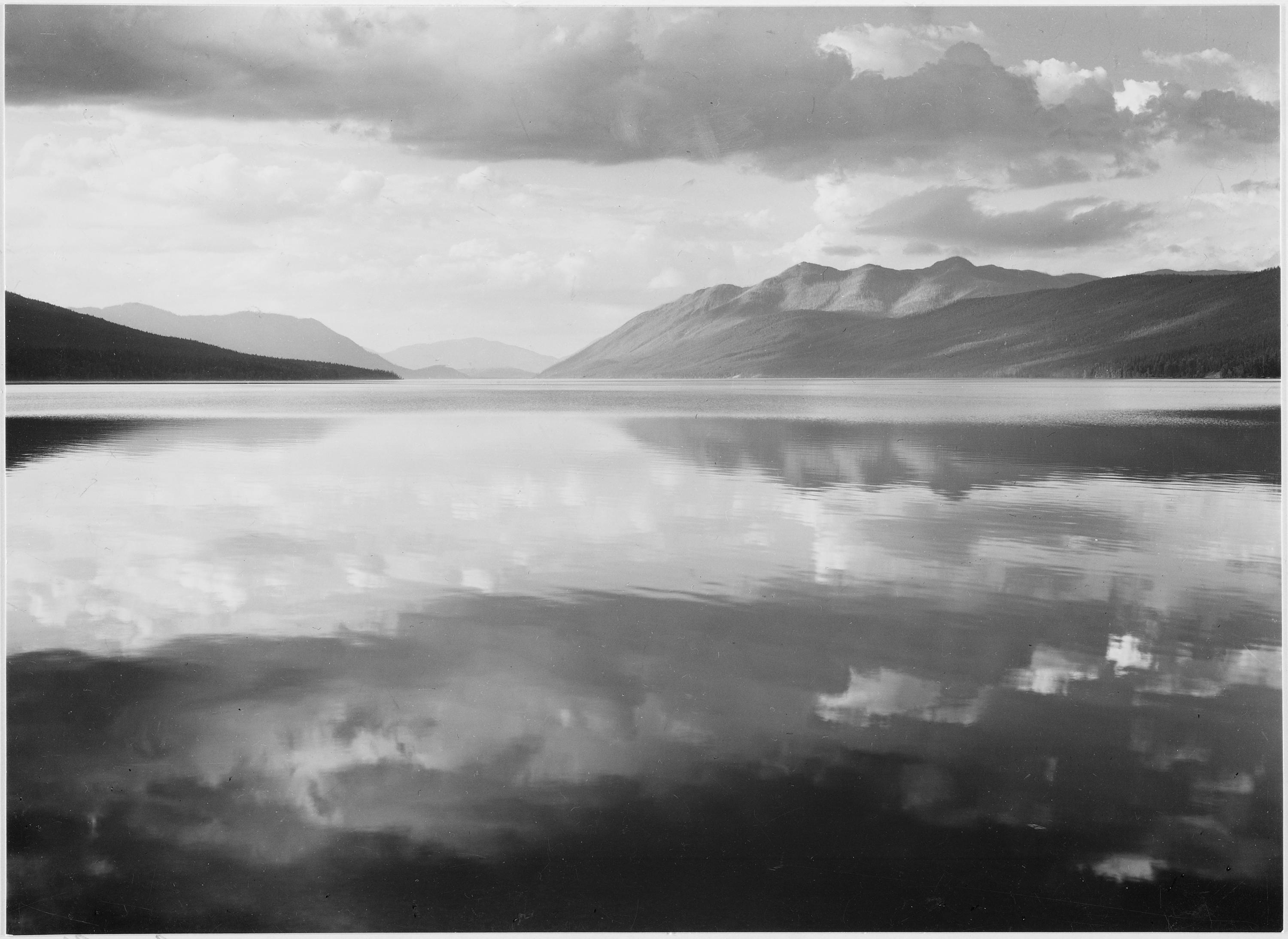 "I have always felt Ansel Adams produced the sort of image I have always aspired to, and often tried to reproduce his sort of images, with only limited success. His images have a clarity and luminescence that I have never seemed bettered."
To reveal how John creates his Bromoil Transfer, we must first explain the Bromoil Print itself. To put it simply, the silver image in a black and white photograph is replaced by a Litho ink image. To start John must first make a conventional black and white print from one of his photographs on a fibre based bromide paper which he will do at home in his dark room. We learnt earlier that John's choice of paper, after much deliberation, is the Warmtone FB Semi Matte. He will wash and dry this as he would any other print. The print is then bleached by soaking it in a special solution containing Copper Sulphate, Potassium Bromide and Potassium Dichromate. This is done at a controlled temperature and the result is referred to as the 'matrix'. The image will barely be visible on this and can be stored indefinitely ready for inking. Now the matrix is taken to our studio and must be inked after soaking it in water and then drying scrupulously.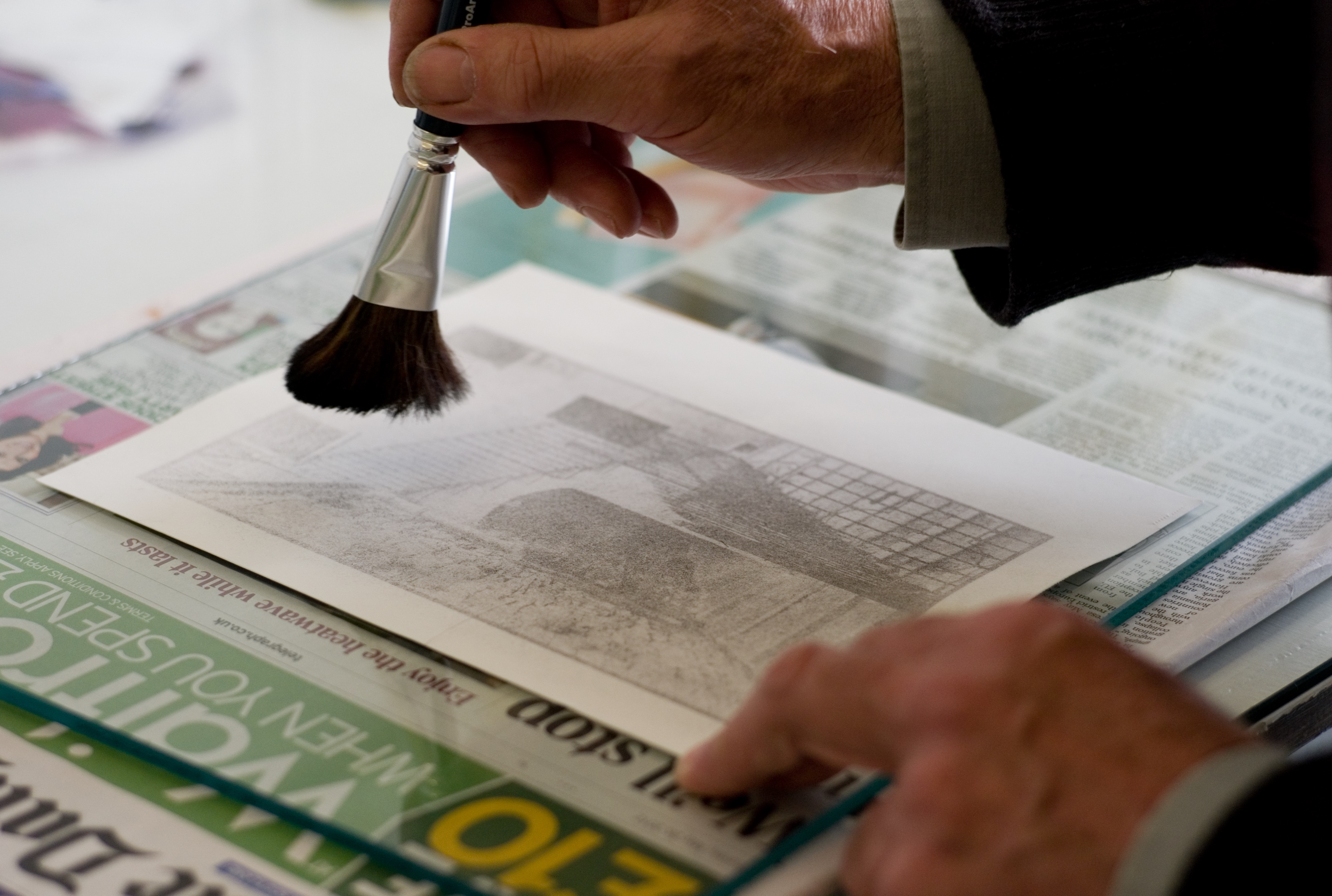 One of John's special brushes is taken to the print delicately dabbing the ink on. The image should slowly appear during this process. Once inking is complete this is what is referred to as a Bromoil print, and to some the end of the process, but to make a transfer the print is again soaked in water for five minutes. This is an important stage and facilitates the release of ink from the image. After this, all surplus water is removed and the print is taken through the press using Fabriano Artistico paper for the finished result. This is the Bromoil Transfer and should be unparallel in it's richness and vitality. Several inkings of the same matrix can be done to achieve the desired result. No Bromoil transfer is ever the same.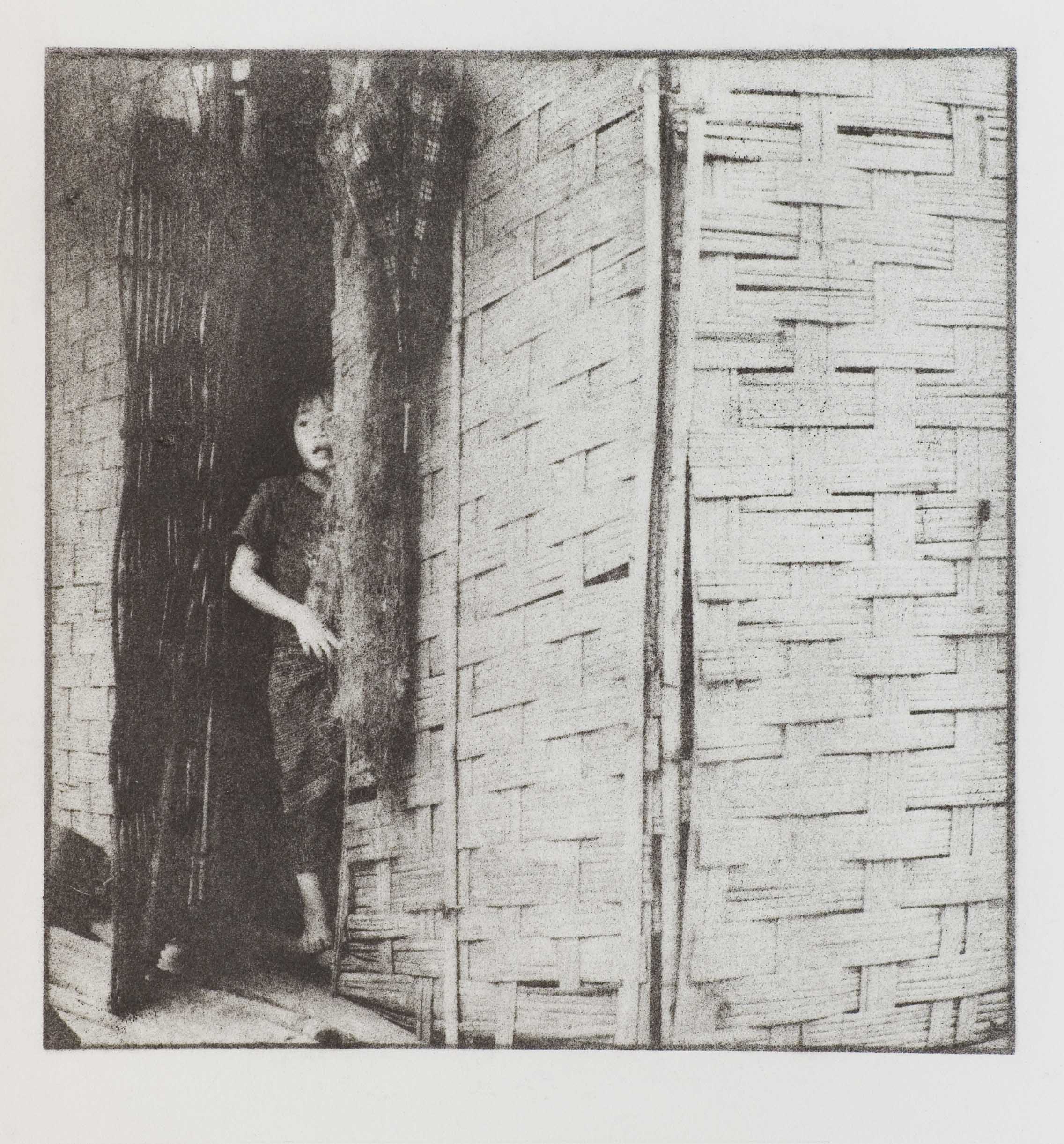 "A beautiful landscape stands alone, but buildings and the like are used and belong to people. An image of a building always seems lacking without a person, animal or some personal objects."
John is a member of the 'Bromoil Circle' of which there is only four members in Scotland. He continues to work at the studio regularly amongst enjoying retirement, and tending to his garden.