Projects
Highland Print Studio is a registered charity and we spend time fundraising to support our work with schools and community groups both in Inverness and across the Highlands.
Some of our projects have involved working with partners, including other arts organisations, but we've also partnered with groups in fields such as sport, science, healthcare, education and the environment.
We're committed to providing opportunities for people to get more creative and it's rewarding and inspiring to see what can be achieved through these collaborations.
Highland Print Studio/Highland Culture Collective
Highland Print Studio is currently hosting an artist in residence, one of five residencies taking place across highland, which are part of the Highland Culture Collective, a Creative Scotland funded project.
Our artist in residence is a photographer, Evija Laivina, who is with us until September 2022, working with community partners to deliver photography workshops. If you are a community organisation whose service users would be interested in taking part then please feel free to get in touch with [email protected] to discuss availability. Priority will be given to groups who have been unfairly impacted by the covid-19 pandemic.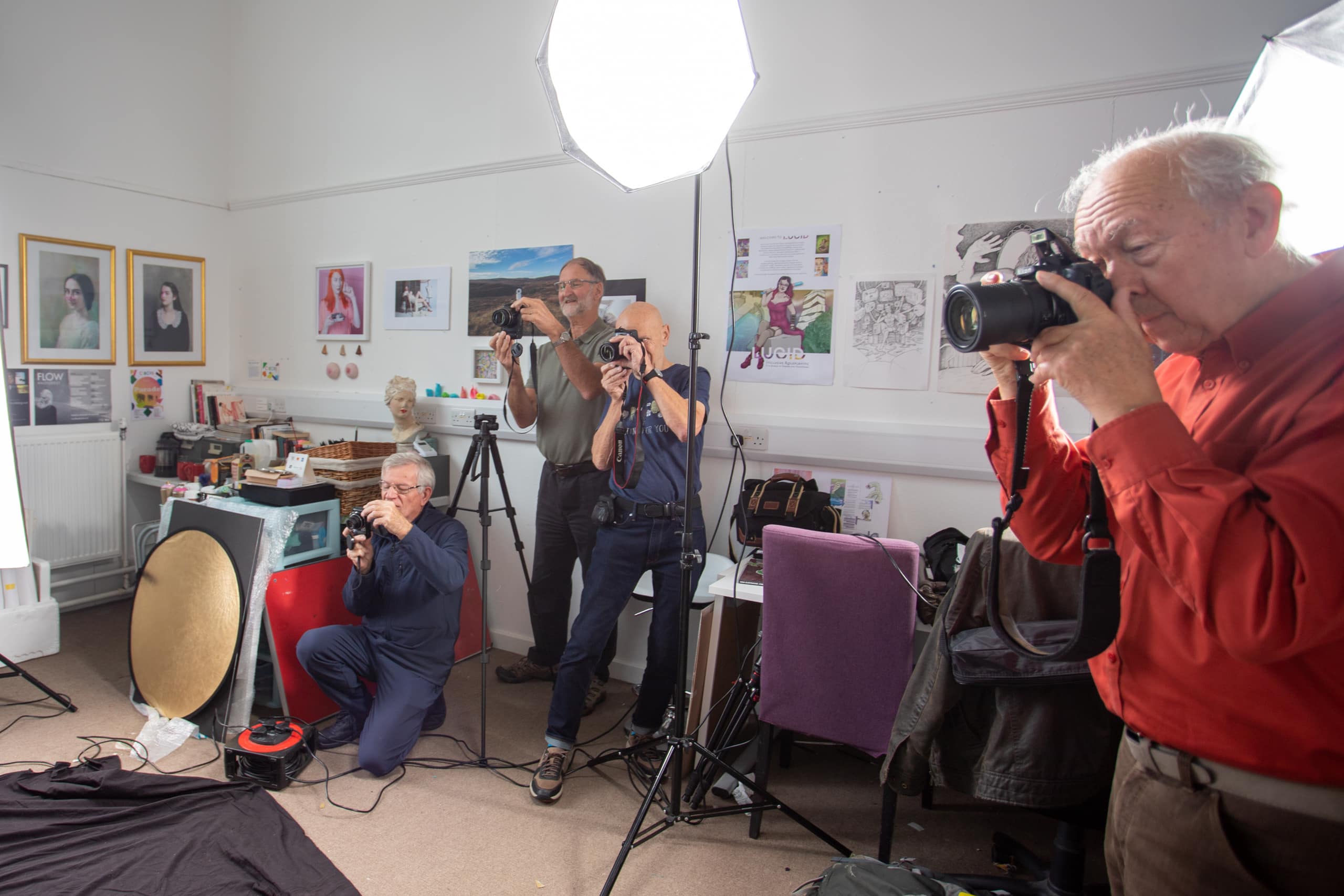 Engage Scotland ART Evolution
Highland Print Studio is delighted to have received funding from Engage Scotland's ART Evolution project. Highland Print Studio is one of three organisations across Scotland to be participating in the programme, which is funded by the Fleming Collection and Creative Scotland.
Highland Print Studio, in collaboration with the University of the Highlands and Islands Centre for Health Sciences, will work with three local secondary schools to deliver a programme of printmaking courses for senior school pupils.
The project also provides a post for a young person, who will be involved in all aspects of the project, including development, delivery and evaluation.