Printmaking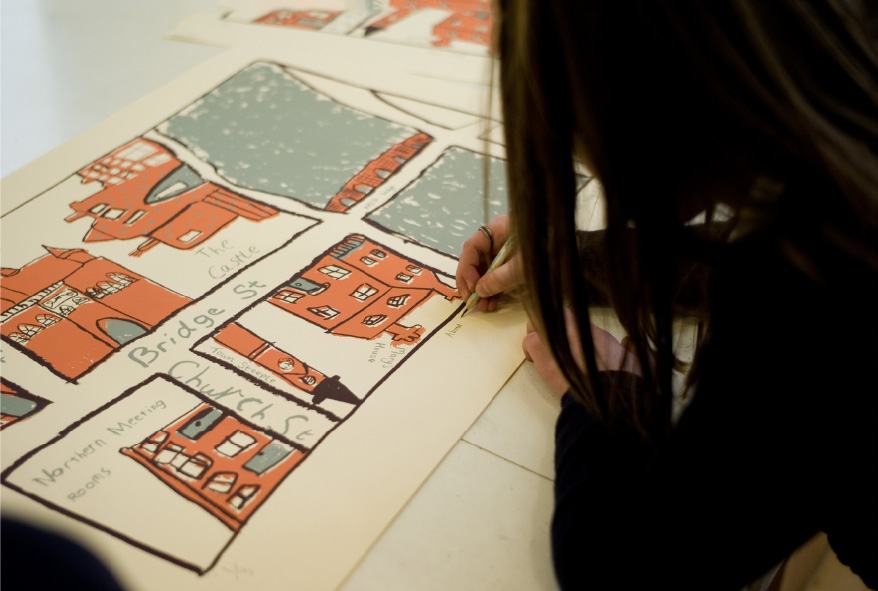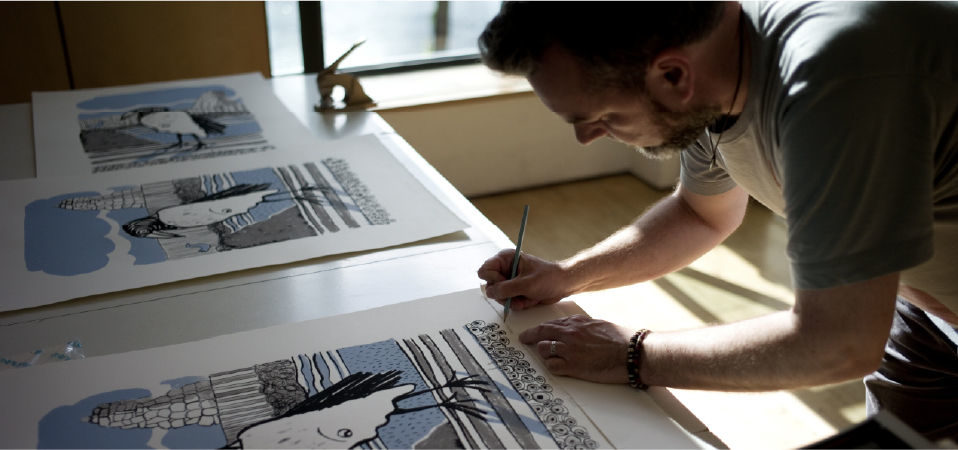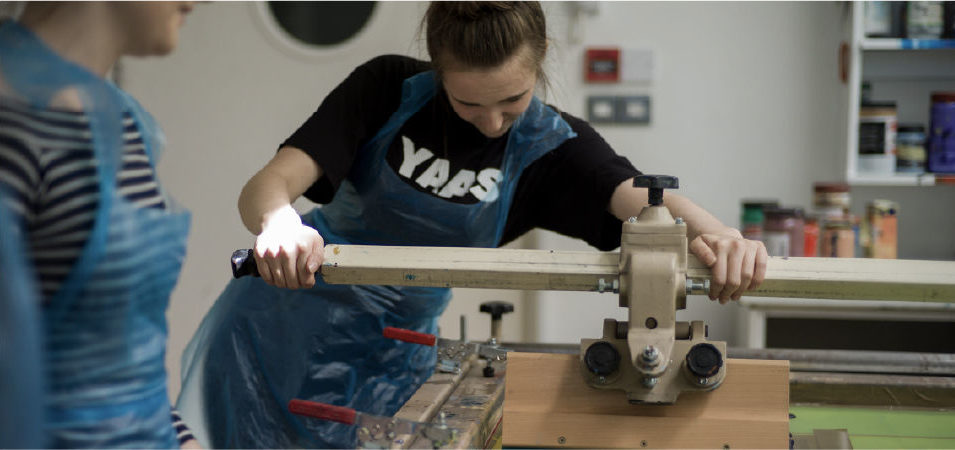 Introduction
Creating original prints using traditional methods is a skill that dates back for centuries. It's a true art form, requiring skill and patience due to its intensive and very 'hands on' nature.
The artist begins by creating an original image that they carve into a block of wood or etch onto a copper plate, depending on their chosen print making process. They then ink it up and make each print individually.
Styles may change and new technologies are developed, but at its core printmaking – especially using the methods we offer at the Studio – involves the artist at every part of the process.
What makes an original print special?
Original prints are created by an artist (who may sometimes be assisted by a printmaking technician) and every part of the process, from concept to production, is done by hand. It's a time consuming process, which is why an artist typically only produces a small number of prints – often only a dozen or so – of each piece. A reproduction (sometimes called a giclée print), on the other hand, is a digital copy of a piece of art – usually a drawing or painting. Sometime this type of print is signed and numbered and sold as a "limited edition" print at a similar (or even higher) price than an actual hand-made original print. Apart from the obvious differences, as a piece of art, the reproduction has little or no value. A true original print – like the ones created by the artists who use our Studio – has the same artistic status as any other original work of art.