Our Studio
Traditional techniques, contemporary creations
The art of printmaking is centuries old, and here at Highland Print Studio, we're proud to give artists the space to keep this tradition alive.
Whether you're a practicing artist looking for space and the resources to create prints or are simply interested in learning printmaking for your own pleasure, we'd be delighted to welcome you to our studio.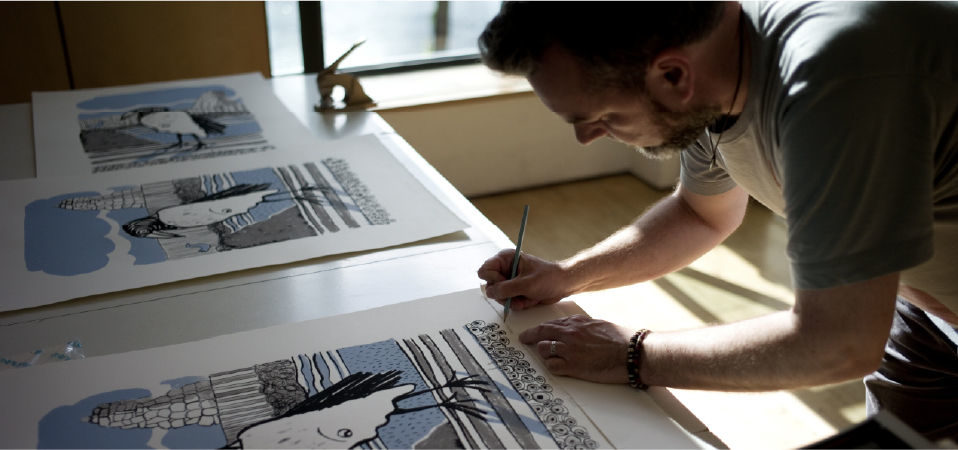 PRINTMAKING
Discover what makes printmaking unique
Printmaking is a skilled and hands-on process, the roots of which date back centuries. Depending on the technique used, the artist will cut into a block of wood, or draw into and etch a copper plate, ink it up and make a print. Although they may produce a number of prints, each one will be unique.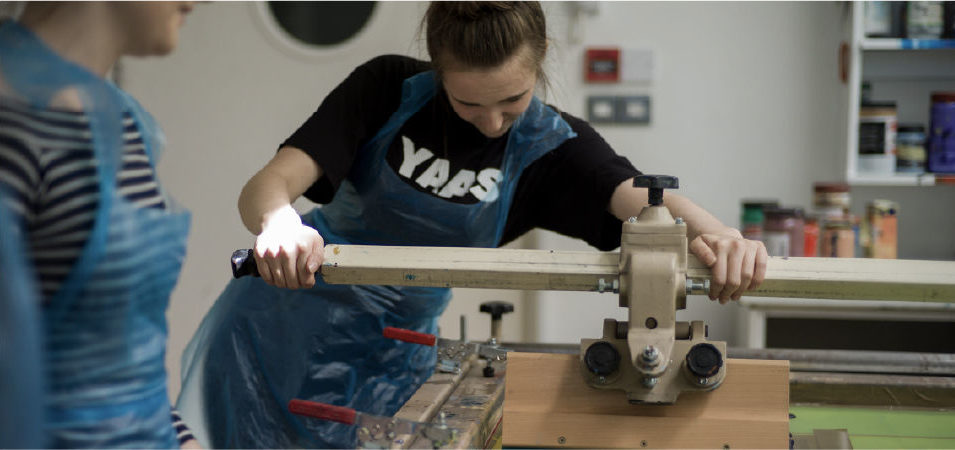 Classes
Start your printmaking journey
Our Studio is open to everyone, not just practising artists.
The first step is to book a course or one-to-one tuition with us, so that you know the basics of your chosen technique and can work safely in the Studio. Then you'll be ready to unleash your creative side, develop your skills and experiment with printmaking.

Viral Press – Our Blog
Sign up to our newsletter
If you'd like all the latest news, course information and updates on new opportunities with us, sign up for our newsletter here.