Relief Printing​
Relief printing involves using tools to cut into a block, lino or wood, then inking and printing the surface. So, if printing on white paper, everything cut away remains white. Relief printing encompasses techniques such as linocut, woodcut and wood engraving.

Process one
The block, in this case lino, is cut into using gouges of different shapes and sizes to give a variety of marks. Everywhere that ink is not wanted is cut away.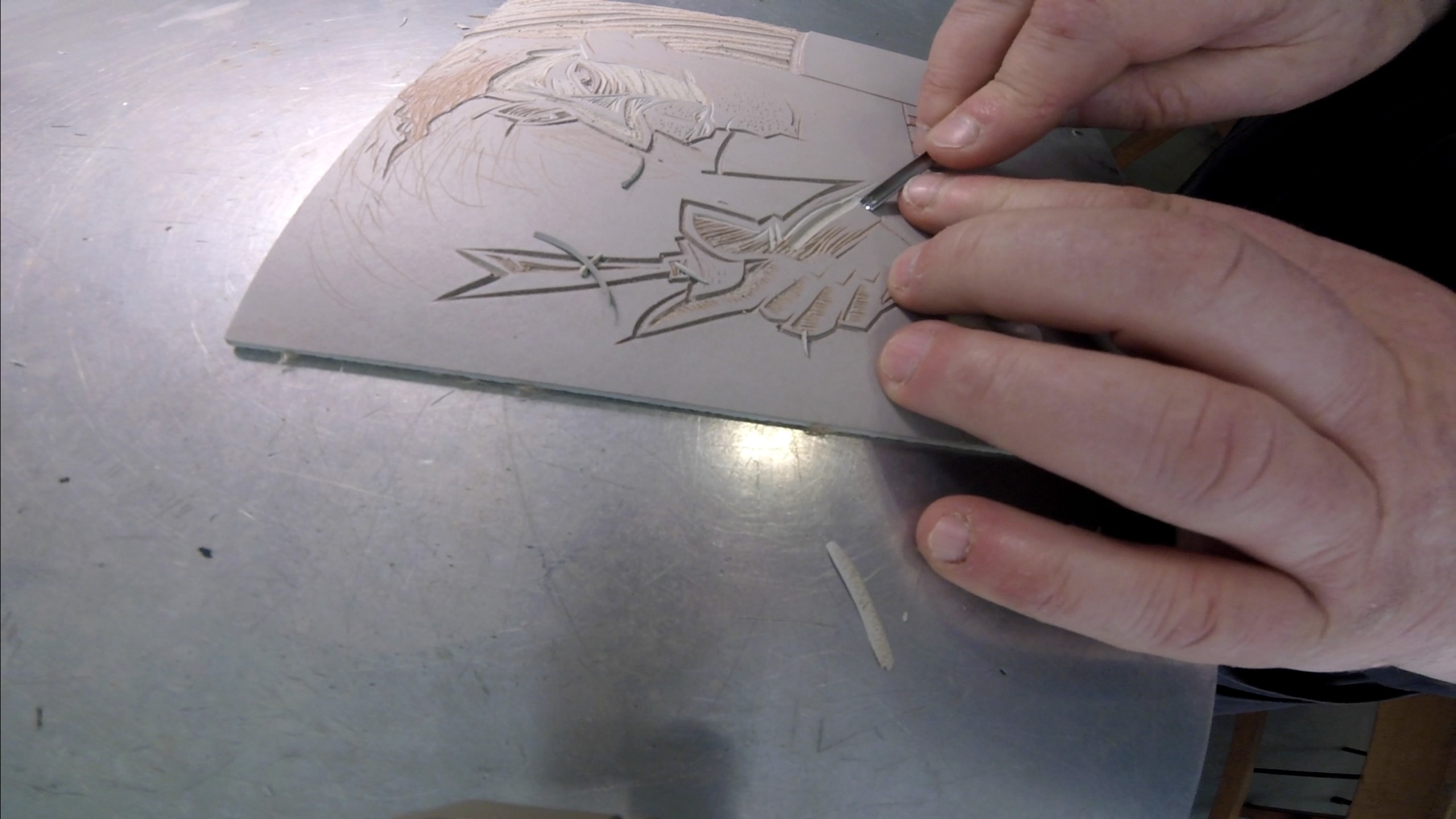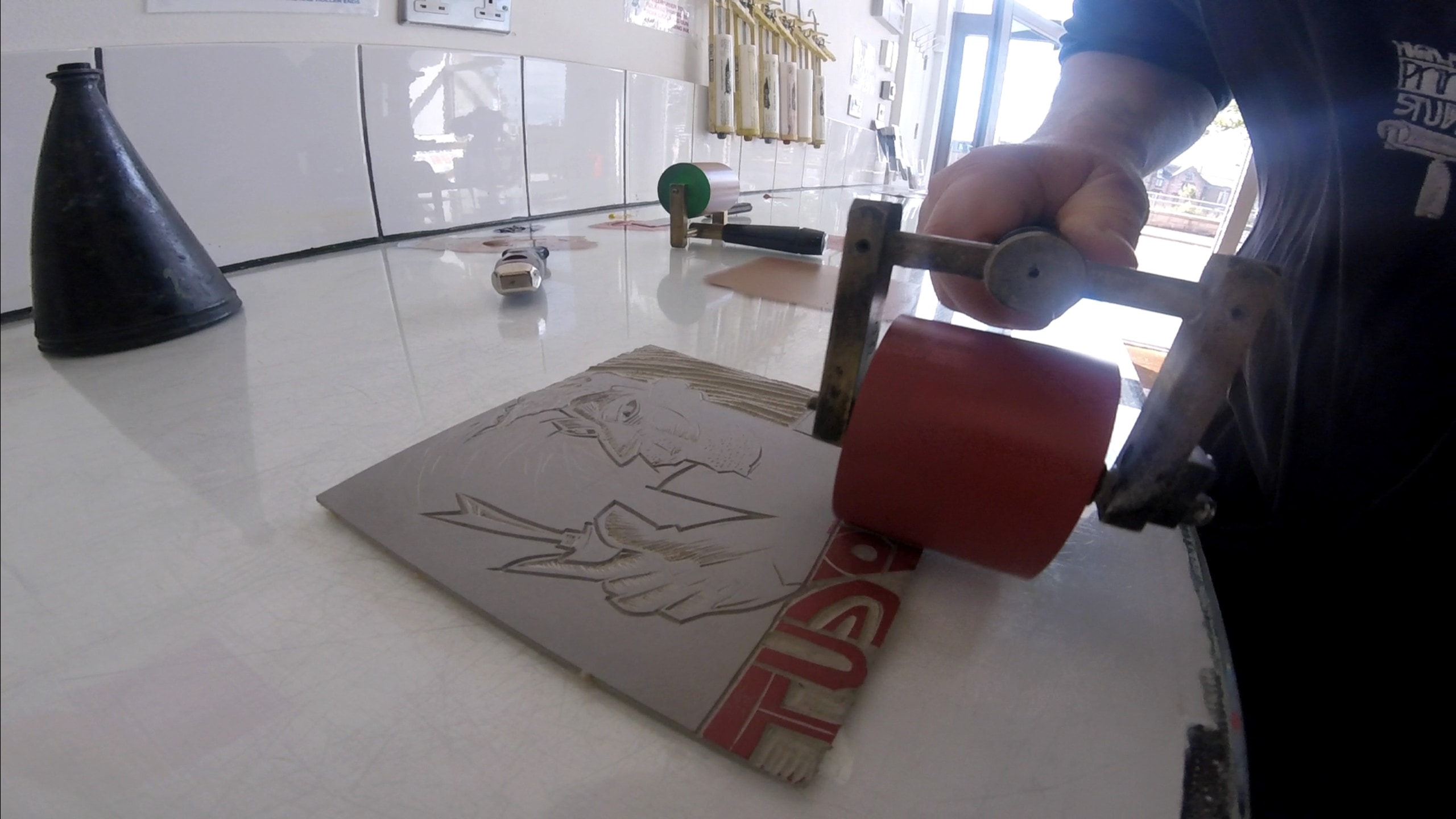 Process two
The surface of the block is inked up using hand held rollers and relief printing ink.

Process three
The block is laid on the press bed and the printing paper and sheets of packing paper put on top. This goes through the press and the ink is transferred onto the paper.