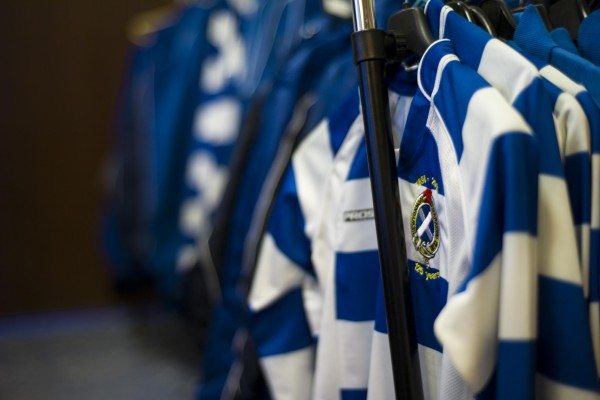 We are delighted to announce the four artists who have been appointed to our new shinty project, Throw Up 20.18.
Roddy Buchanan, John McNaught, Deirdre Nelson and Tom Smith (Lateral North) will each work with their designated clubs and in collaboration with the Studio to create a series of artworks inspired by the contemporary culture and heritage of Scotland's iconic indigenous sport of shinty. The artists will spend time with their clubs during the remainder of the 2017 and all of the 2018 seasons. They will get to know the people involved in their club, from players, to volunteers, to fans, and through them find out more about the sport, the club and its history.
Roddy Buchanan (working with Fort William Shinty Club): Roddy is a Glasgow-based artist who exhibits his work nationally and internationally. His most recent work has focused on video and photography, particularly portraiture. As part of an Olympic Legacy programme, Roddy was commissioned to make a film, 'Keep Her Lit', following the Olympic Torch Relay as it made its way through various Scottish communities in 2012. Other commissions include British War Artist for the Imperial War Museum reflecting on 'The legacy of the Good Friday Agreement'.
John McNaught (Skye Camanachd): John specialises in printmaking and photography. In his role as Studio Manager at Highland Print Studio he supports artists to interpret their work into printmaking and teaches individuals, schools and community groups from across the Highlands. John's own work is now mainly commission-based, including capturing in black and white photography the atmosphere of the Camanachd Cup Final 2014. John grew up in Skye and has links with folk in the shinty community there. http://johnmcnaught.com
Deirdre Nelson (Newtonmore Camanachd): Deirdre grew up in Ireland and has a strong interest in Gaelic sports – as a child her father took her to many hurling and Gaelic football matches. Deirdre often works with textiles, including projects based in Fair Isle and Shapinsay, Orkney. She has many years of experience both of working as an artist facilitator within diverse communities and creating work for exhibitions. http://deirdre-nelson.co.uk
Tom Smith (working with Beauly Shinty Club): Tom is co-founder and co-director (with Graham Hogg) of a research and design collective called Lateral North. Technology features highly in their work, which has a strong community focus and includes interactive installations. Lateral North's work has been exhibited at the Venice Biennale and the Scottish Parliament. Tom is a former shinty player – for Beauly's big rival, Lovat Shinty Club. http://lateralnorth.com
Each artist, in collaboration with Highland Print Studio, will produce a series of original prints that will form a contemporary visual art archive that will be a legacy for the clubs.
The artwork will be exhibited at the Camanachd Cup 2018 final, shinty's showcase event. It will then be exhibited at the Shinty/Hurling International 2018, before going on tour.
This project is funded by Highland Culture Strategic Board's 'Highland Culture: Take Pride, Take Part' programme.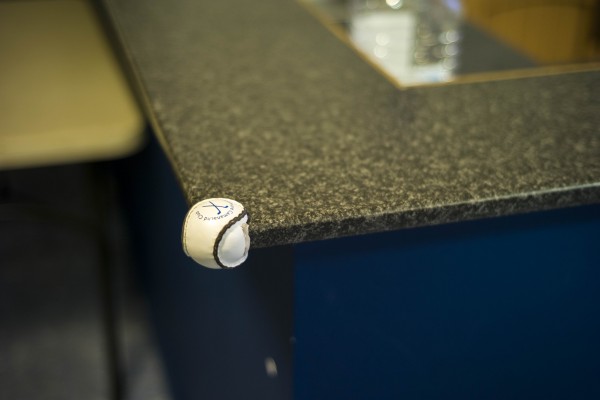 "Highland Print Studio is delighted to have appointed four artists of this calibre to Throw Up 20.18, who will now link with the shinty community to create visual art that pays tribute to the Highlands' iconic sport. We look forward to working with the artists, the shinty clubs, their communities and the Camanachd Assocation, and are excited to see how the collaboration develops." Alison McMenemy (Director, Highland Print Studio)
"The Camanachd Association is very happy to be involved with this project and to hear that the four artists have been appointed. There is a lot of interest from the four clubs involved; from Beauly's perspective, we're looking forward to working with Tom Smith – even though he has connections with our traditional rivals, Lovat Shinty Club!" Steven Mackenzie (Communications Director, Camanachd Association; also Club Secretary, Beauly Shinty Club)
"We are delighted to be working on this exciting project with Highland Print Studio and Deirdre Nelson, our artist in residence. With Deirdre's background in Gaelic football and hurling allied with her fantastic creativity we are looking forward to some really innovative artistic representations of life in our shinty club. We are so fortunate to have someone of this calibre working with us over the next year." Ian Gibson (Club Secretary, Newtonmore Camanachd)
"We are delighted that John McNaught from the Highland Print Studio has been chosen to work with our club on this innovative visual Throw Up 20.18 project. This year Skye Camanachd celebrates its 125th anniversary and this provides the perfect platform to work in collaboration with John to capture something special that reflects the club's history as well as our island culture and heritage. The added bonus is that John is a native of Skye who knows all too well the passion and support islanders have for their club as well as our desire to continue to make shinty an integral part of our community. We very much look forward to working with John on this project." Douglas MacDougall (Chairperson, Skye Camanachd)
"Fort William Shinty Club are very pleased to be part of this exciting art project. Fort William Club has a long (since 1893) and interesting history. It is also situated in a visually extreme and beautiful part of the West Highlands. Its players are drawn from an unusual cultural Highland mix, of Jacobite origins. There is therefore an abundance of material available here to inspire an artist. We are delighted an artist of Roddy Buchanan's stature has agreed to illustrate all of this pictorially and are sure he will do a marvellous job. We look forward to working with Roddy." Duncan MacPhee (Chairman, Fort William Shinty Club)