In May 2014, the Studio was delighted to welcome a group of pupils from St Josephs Primary School, which is straight across the river from us in Inverness. The pupils came to learn linocut with Studio Manager and artist, John McNaught.
The pupils came with the preparatory drawings that they had made with John when he visited the school on a prior occasion. The pupils learnt lino cutting and printing techniques and then translated their images onto their own lino blocks. After taking a few trial prints (called proofs) to get familiar with printing, they then handprinted their linocuts onto Japanese paper.
Once the prints were dry, the students, signed and chop marked their prints, which were then hand-bound then into 3 concertina books.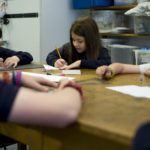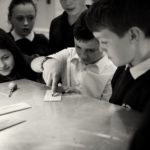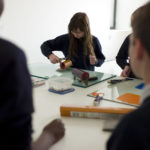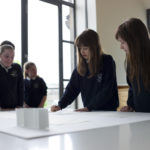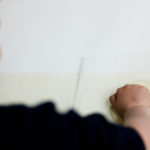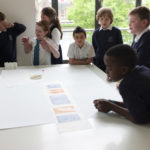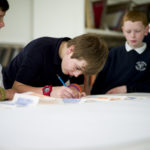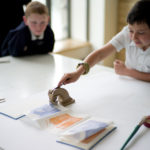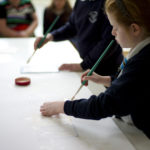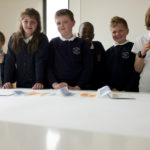 Back to projects