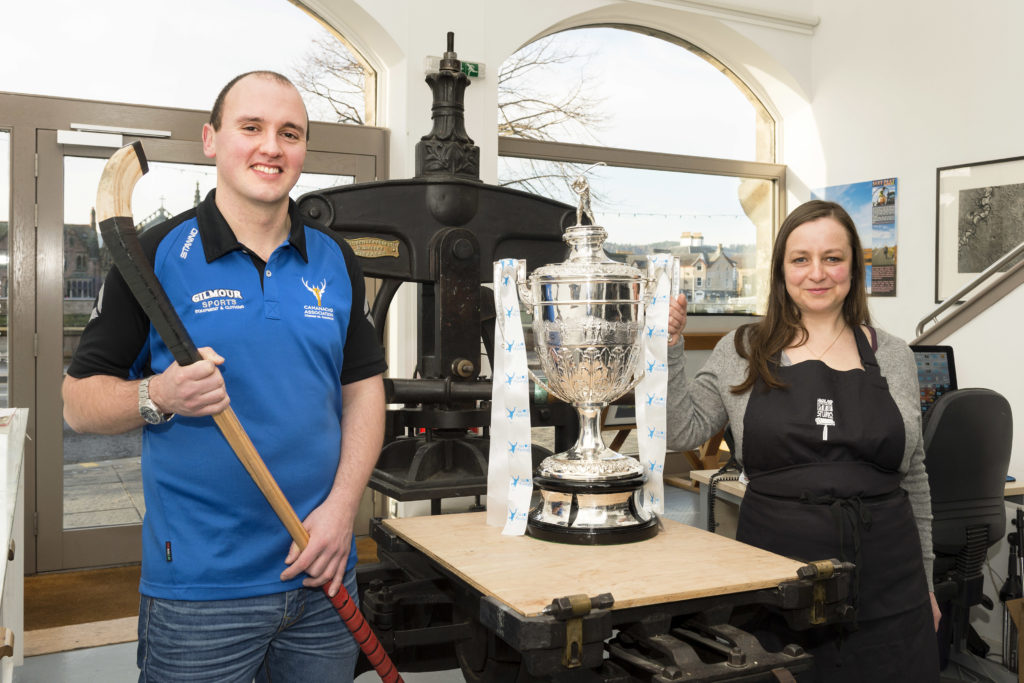 Highland Print Studio has commissioned four professional artists to create a series of artworks inspired by the contemporary culture and heritage of Scotland's iconic indigenous sport of shinty. The artists involved are Roddy Buchanan, John McNaught, Deirdre Nelson and Tom Smith. They will work respectively with Fort William Shinty Club, Skye Camanachd, Newtonmore Camanachd and Beauly Shinty Club.
Throw Up 20.18 is an original project that fulfils one of the Studio's objectives, which is to engage new audiences with the visual arts and to demonstrate how visual art can connect to people's lives. We are delighted to have formed these new partnerships with the four shinty clubs involved and the Camanachd Association.
The artists are spending time with their assigned club over the 2017 and 2018 seasons, actively engaging with the club and its wider shinty community. They will research the club's history, with the help of the fans and the players, and gain an insight into the game, its culture and the volunteers who commit their time and energy to their club.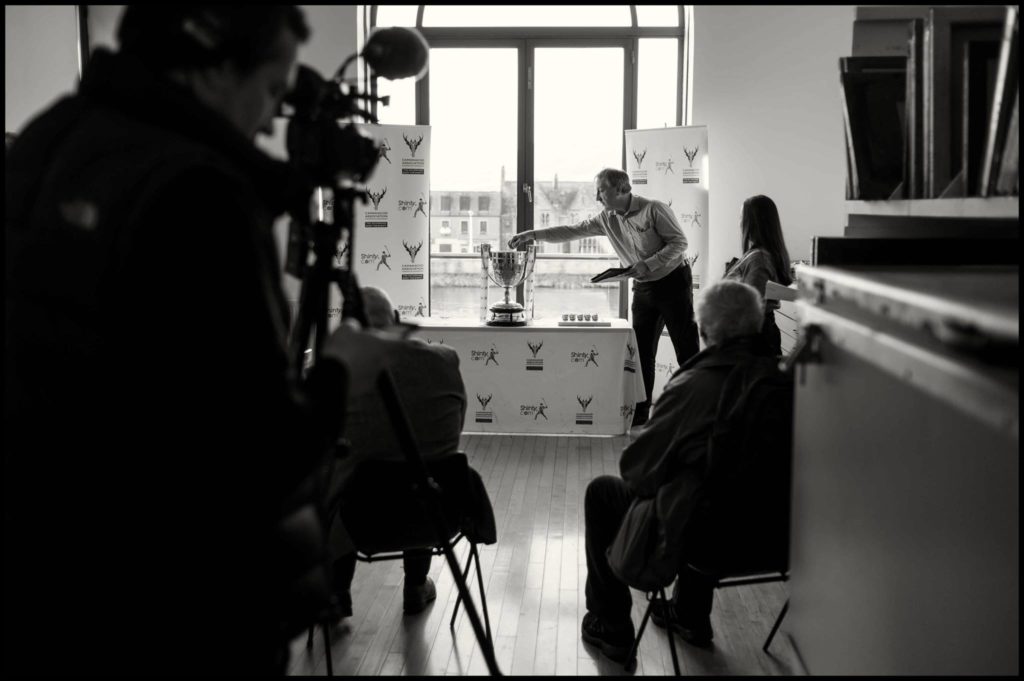 Each artist will produce, in collaboration with Highland Print Studio, a series of original prints that will form a contemporary visual art archive that will be a legacy for the clubs. Despite shinty being an integral part of the Gàidhealtachd for centuries, there have been very few visual arts documentations of the sport.
The artwork will be exhibited at the Camanachd Cup 2018 final, shinty's showcase event. It will then be exhibited at the International 2018 before going on tour.
This project is funded by Highland Culture Strategic Board's 'Highland Culture: Take Pride, Take Part' programme.
Artists appointed – press release 27 June 2017
Click here for the full announcement about the four artists appointed to the project.
Throw Up 20.18 blog – keep up to date with the project through our blog posts and social media activity!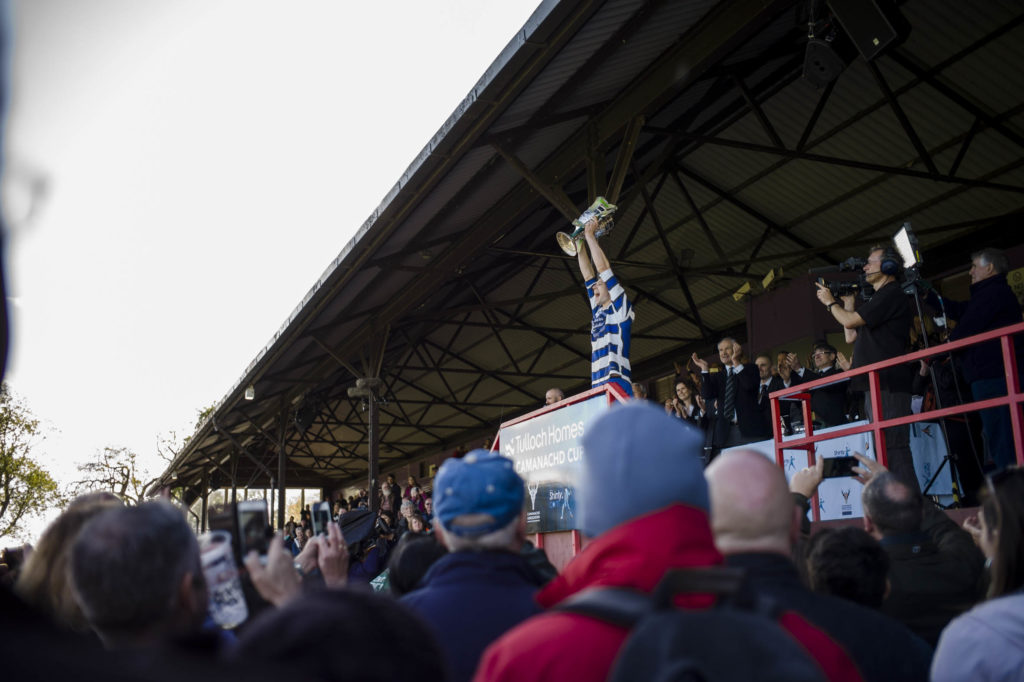 "Swift, sea-going curraghs from the north-east coast of Ireland first shipped the caman and the ball, with Christianity and the Gaelic language, to Scotland."
(R. Hutchinson, Camanachd: The Story of Shinty, Mainstream Publishing, 1989)
Back to projects