I'm unashamedly highjacking this blog because I really feel that the digital world could do with another cat story. Also, it was a year ago today that Missing, Presumed Dead became Missing, Presumed Fed.
Last February, after a year of saying "never again", I left the office one day, drove to the Scottish Society for the Prevention of Cruelty to Animals and picked up a mangey cat. The mangey cat, Casper, blossomed in his new home and transformed from passive aggressive to high on life… and very, very naughty. From skin and bone to a solid mass that made the floor shake as he thumped his way downstairs. He was loving his new home. So it was odd when he disappeared for a day. When a day turned into nearly two weeks, my heart told me that he had met a tragic end. Maybe a battle with a local pine marten or wildcat. Maybe run over. I felt bad that I had rescued him just to get him killed.
Then one Sunday afternoon I got a phone call from Heather at Inverness Cat Rescue,
"Are you Alison?".
"Yes.".
"We've got Casper!".
"Oh, my God!! Where did you find him?!"
"Kinlochewe!!"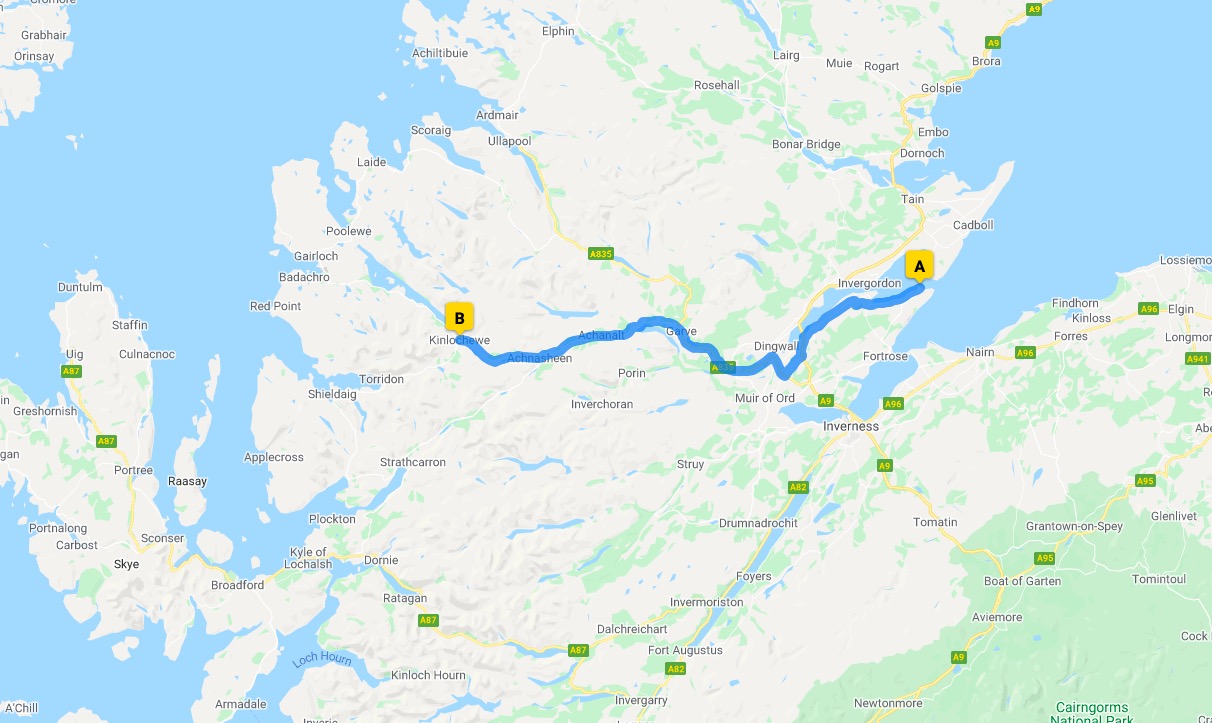 My cat had travelled to the other side of the country. Hmm. Heather had got a phone call from a lady in a croft outside Kinlochewe on the West Coast of Scotland. This cat had turned up on her doorstep. She knew he belonged to someone because he was in good condition, so she put water out, but didn't feed him, hoping this would encourage him to find his way home. However, he stayed. She wasn't a cat person, but he kept talking to her every time she passed by.
After a few days of this, the lady, Michelle, called Heather. I think the final straw came when Casper broke into her house in the middle of the night and ate one of her celebration cakes that she had just made for a customer. I had already discovered that you couldn't turn your back on a lemon drizzle for a second.
And so Casper and I were reunited. As you can imagine, there was a lot of wailing. And Casper was very excited too.
The next day I'm getting phone calls from the press and Casper is in the papers and on the telly. To my horror I have to feature too, but I make myself do it because it's also publicity for the lovely folk at Inverness Cat Rescue. And it helps with the message: if you love your pussycats/puppies, get them microchipped.
I was so delighted to get Casper back. I would however like to take this opportunity to apologise to the neighbours for the disorderly conduct, the demolished bird table and the sneaking into houses and stealing other cats' toys.
Microchip your pet.