Highland Print Studio works with schools, youth and community groups across the region, both in the Studio and on an outreach basis, and including both primary (aged 7+) and secondary schools. Activities provided can range from taster sessions to large-scale projects lasting over several months. Projects are often based around a theme and have included cross-curricular projects, using creative learning to teach subjects such as history, geography and science.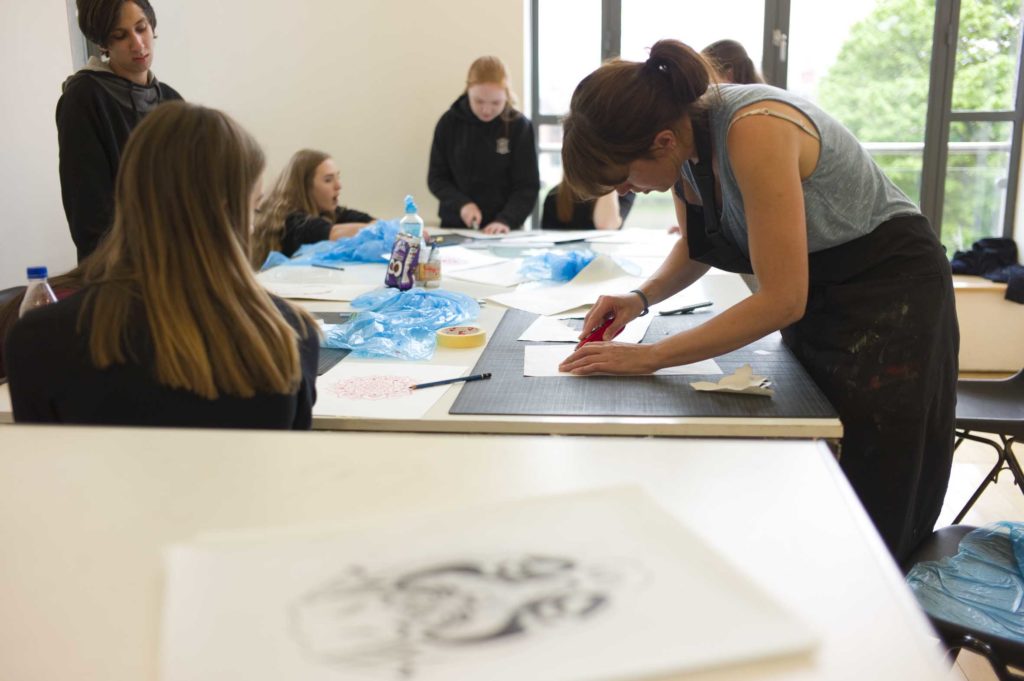 Highland Print Studio also works with young people who are struggling with or disengaged from learning. Feedback from teachers underlines the positive impact that participation in creative learning has on the young people's confidence, communication and engagement. This is particularly noticeable when the activity takes place in the Studio. The experience of working in a different environment, a professional working studio, with other Studio users, seems to be very effective at helping young people to engage and learn.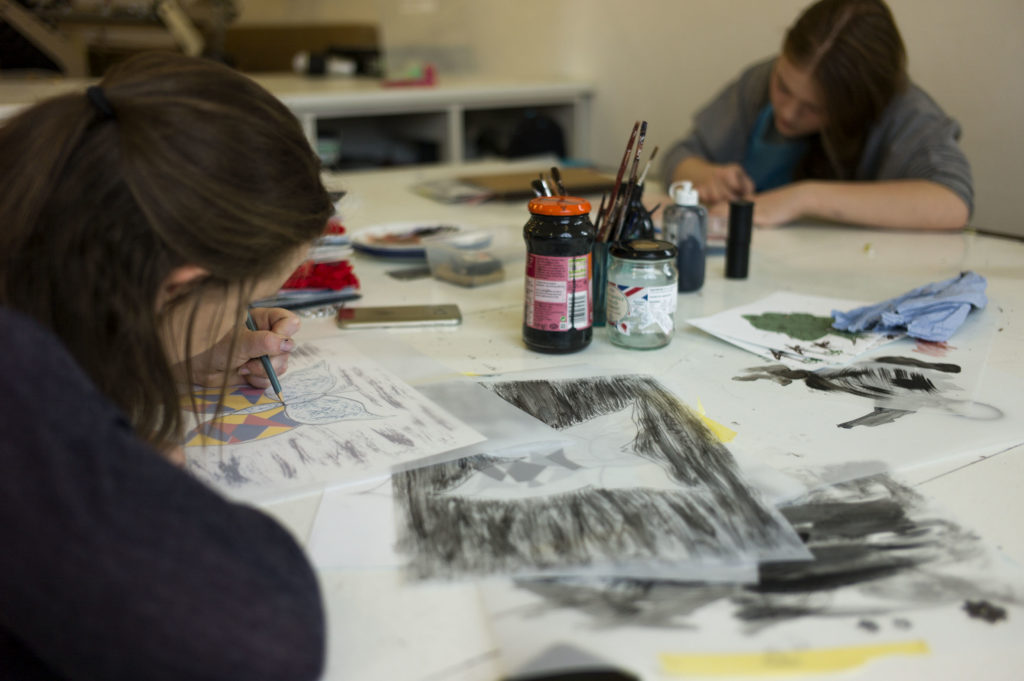 Highland Print Studio is a project partner with Highland Youth Arts Hub (HYAH),and also registered as a Third Sector creative provider within the Highland Council area. If you are developing ideas for a school, youth or community group you are involved with, please contact the Studio and we will be happy to discuss with you how we might be able to help.
We collaborated with HYAH in July 2018, and organised two Hugh Miller inspired screenprinting workshops – a lifelong writer and storyteller, keen fossil collector and much more. Inspired by his work, local young people cam not the studio and created lovely screen prints.
The work they created was displayed to the public in August 2018 as part of the LIVE! / BEÒ festival.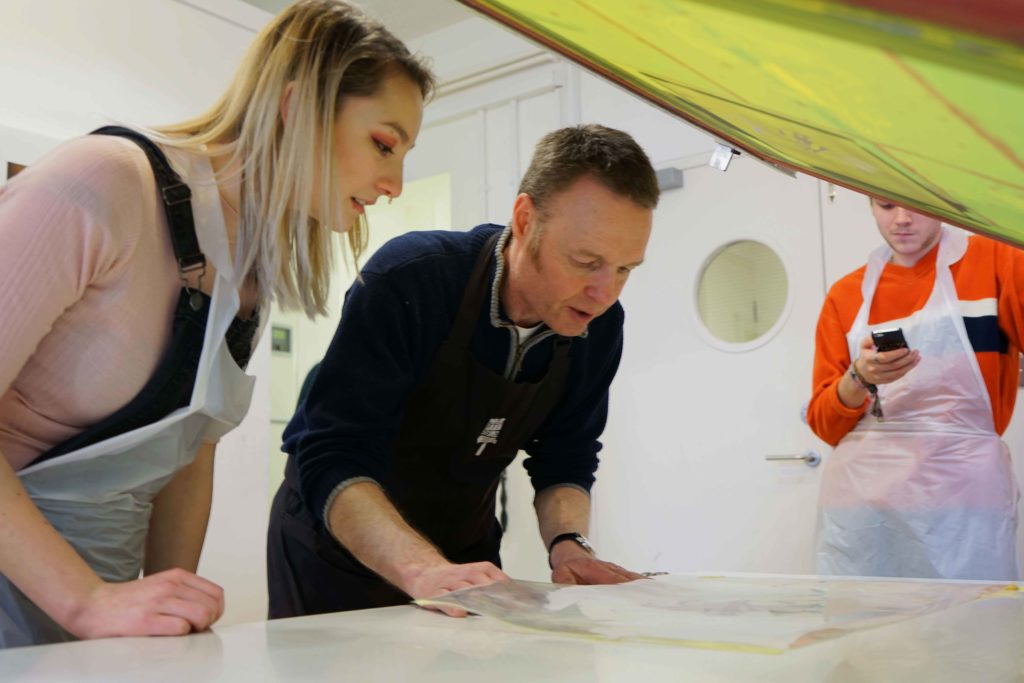 The Arts Society Highland
The studio also collaborates with The Arts Society Highland (TASH), to organise a printmaking workshop for art students completing their high school education in the Inverness area. TASH sponsored each workshop and each student pay a booking fee of £10. This has been an annual event for art school hopefuls from a variety of Highland Schools since. The studio has organised several Polymer photogravure and Screenprint courses since 2013 for art students looking to complete their portfolio.
The studio ran an Etching workshop in 2013, a screenprinting workshop in 2017 and two Polymer photogravure classes in 2019 and 2020.
'Oot N Aboot'
We had a wonderful exhibition of photographs from April – May 2019 from Drummond School Student, Michael MacKay.
Michael was involved in printmaking classes that we hosted for Drummond School pupils, and following these, in 2018, he asked he could come to the Studio and get tuition in photography.
Find out more here.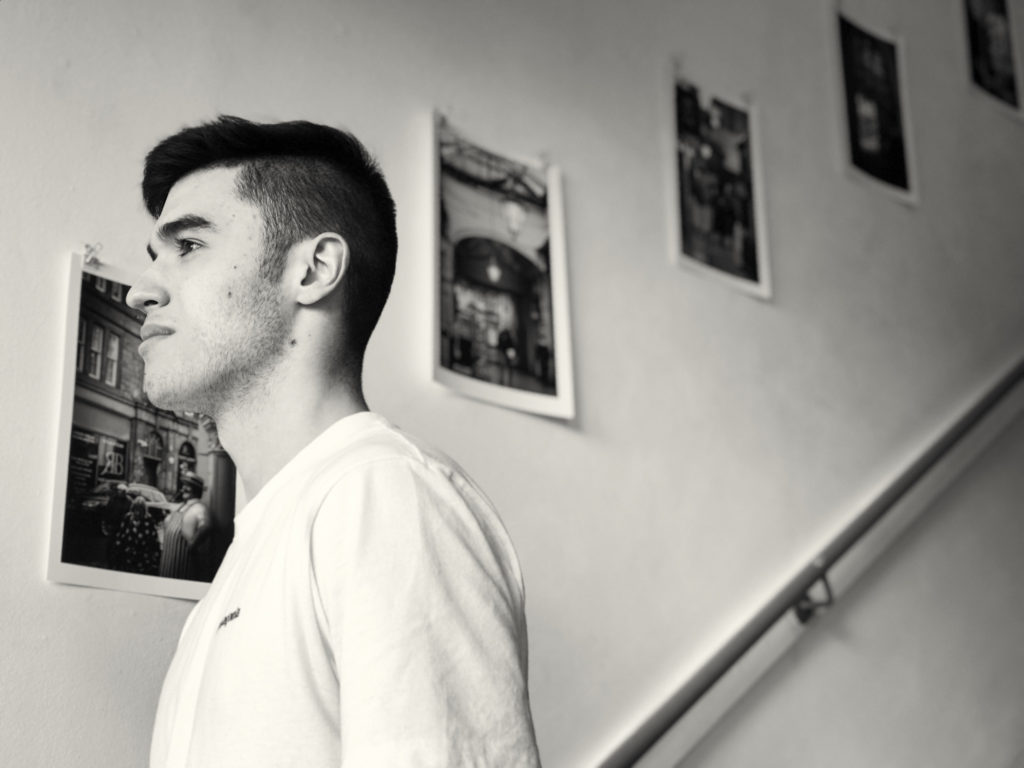 Back to projects